Spring formal at my school is quickly approaching, and I am really excited to go! I can't wait to hang out with the whole school at my country club. My favorite part about special occasions is probably dressing up. Can't wait to be the life of the party, because I am really going to shine at this dance. A lot of people wear really elaborate dresses, but I have decided to keep my outfit classy and simple. Read on to see my outfit plan, hair, makeup, and extra ideas!
Dress: J Crew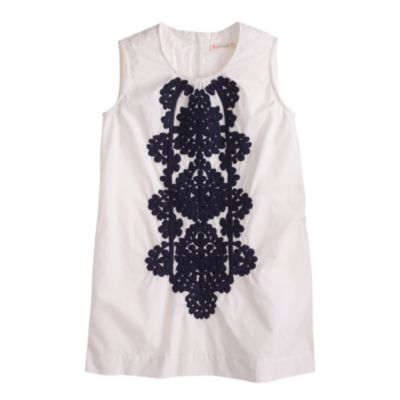 https://www.jcrew.com/girls_category/dresses/partydresses/PRDOVR~A1171/A1171.jsp?color_name=ivory
Shoes: Shoe Carnival
Accessories : Simple pearl necklace
I plan to have my hair in loose curls with my bangs to the side, paired with a simple headband. Think "Blair Waldorf" from Gossip Girl
I am very pale, and I would use self tanner, but since I'll be wearing a white dress, I'm very afraid that the solution may rub off on it, causing unsightly streaks. I will probably get a spray tan from a local spa the day before.
Since I am very good at doing my nails, I'll do a french manicure and pedicure, and pamper my toes with a paraffin wax treatment.
For makeup, I want a simple look. Most girls are going all out, kids at my school have this "prom" mentality for formal which is odd in my opinion, but I just ignore it. No way am I doing a black smokey eye.
My makeup idea:
(BB cream all over face and neck
Concealer over any blemishes if any, and under eyes
Light dusting of Bare Mineral Veil powder
Sweetie Pie Eyelure Katy Perry faux eyelashes
Shimmery champagne color eye-shadow on lid,light brown in crease
Very thin line of  brown or black liquid eyeliner
black mascara,
Light pink lipgloss)
Yes, I know it is a lot of makeup, but I think it will look really nice, and bring out my features.  Besides, its not like I'm wearing thick winged eyeliner, and black kohl pencil on my waterline, haha .